The Right Question Institute (RQI) is a 501(c)(3) educational nonprofit organization. Your tax-deductible contribution will help improve education for all students and make more accessible resources so that people in communities around the world can learn to ask their own questions and more effectively participate in decisions that affect them.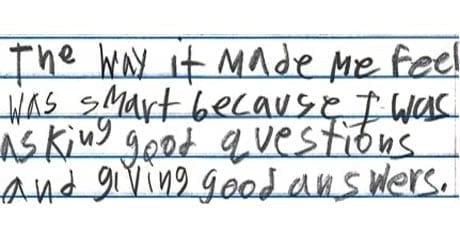 The way it made me feel was smart because I was asking good questions and giving good answers.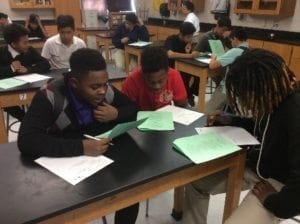 It helps me by getting me to think about questions on my own. Also, it gets my mind in motion to think about the questions other people make.
Why do you think we ask questions? So we can be curious about what we are learning and want to know more.
You can make a difference by making your tax-deductible gift to RQI today.
Donate by mail
Your check payable to the Right Question Institute can be mailed to:
2464 Massachusetts Avenue, Suite 314
Cambridge, MA 02140
Questions about giving? Email us at contact@rightquestion.org or call us at (617) 492-1900.